SCJS Announces the Fall Conference-Preview Seminar
"Discovering the Crypto-Judaic History of the Borderlands"
Sunday, November 6, 2022
12 noon – 1:30 pm (Eastern)
In place of the SCJS conference originally planned for November 2022, in El Paso, we invite you to a seminar featuring three distinguished speakers who will preview next year's in-person conference, to be held August 13-15, 2023, in El Paso.
A short SCJS business meeting will follow the three presentations
Zoom presentation only – Free – Registration Required at: 
us06web.zoom.us/meeting/register/tZUlc-GhqzgpGNe_78XdCDcLtUKbszvBYRHY
Welcome: Rabbi (Emeritus) Stephen Leon, Congregation B'nai Zion, El Paso
Rabbi Stephen Leon has served the El Paso Jewish community with a special commitment to those who identify as anusim descendants. His love of history, Judaism, and humanity has enabled him to lead the Anusim Center of El Paso for over 20 years, sharing the crypto-Jewish story to the world. He has also taught Jewish history at UTEP for many years.
---
Moderator: Mark Jurado, University of Texas-El Paso
Mark H. Jurado holds a Ph.D. in Educational Leadership and Administration. His research interests are achievement motivation and educational resilience among first-generation, low-income youth in El Paso.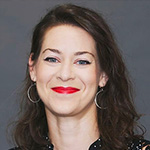 Jillian Glantz: "The Southern Rio Grande Valley: Why it Matters"
How do you piece together the history of a community that intentionally left behind no clues? This is the challenge that comes with documenting groups of people that, in order to survive in the face of oppression, existed by hiding. In my feature-length documentary, "Remember My Soul," I navigated the secrecy of crypto-Judaism in the Rio Grande Valley of Texas to tell the story of Jewish history in the region. Additionally, I examine traditional foods and customs of the region that some scholars claim may derive from the crypto-Jews of northern Mexico and South Texas. In the early twentieth century, European Jews brought their own customs and integrated into the mostly Mexican communities. This is when we see an emergence of openly Jewish families, formation of congregations, and construction of synagogues across the Rio Grande Valley. However, in my research I encountered what I call modern day crypto-Judaism, with some individuals being uncomfortable, even scared, to speak openly or admit their Jewish heritage still today. I explore the difficult but important process of documenting these stories, the joys along the way, how these histories can be shared, and what the past can teach us about the present and future.
A Dallas native, Glantz holds a BA (Political Science) from the University of Texas-Rio Grande Valley, where she became interested in the Jewish history of South Texas. She produced and directed the feature-length documentary, "Remember My Soul," based on her research. She is pursuing a PhD in History at Texas A&M University.
Josiah Heyman: "The Real El Paso"
El Paso is the quintessential U.S. border city. It has the bicultural richness of the Borderlands with the safety and ease of the United States. We can "excavate" it in layers going back in time. Closest to the present, it is a service (management, engineering, etc.) city for the industrial colossus of Ciudad Juárez, Mexico (plus a military base city). This evolved out of the El Paso city's foundation as a major connecting point of the east-west United States, southernmost cross-continental corridor with the south-north corridor arriving from the core of Mexico. A key connection was the unification of the railroads at the border. Before El Paso even existed as a city, the Paso del Norte region was an important stop-over on the north-south Camino Real corridor of New Spain/Mexico, with a rich settlement area consisting of Native American communities (pueblos), Spanish missions, and Spanish forts. Many of these places still are living communities forming the local region and can be visited easily. El Paso, then, is a palimpsest of North American cultures and history.
Dr. Josiah Heyman is Professor of Anthropology, Endowed Professor of Border Trade Issues, and Director of the Center for Inter-American and Border Studies at the University of Texas- El Paso. His PhD is in Anthropology (1988, City University of New York). He is the author or editor of five books and over 150 scholarly articles, book chapters, and essays.
Blanca Carrasco: "Discover the Camino Real"
"A Preview to a Physical Voyage on the El Camino Real Corridor "
In spring 1598, the last great explorer of the Conquistadors, Spanish aristocrat and colonizer Don Juan de Oñate, sought new lands to find gold and silver for Spain, and indigenous people to convert and enslave. His expedition consisted of huge numbers of livestock (horses, cattle, and mules), plus 83 wagons (carretas) loaded with provisions. The caravan included Franciscan friars, servants, more than 120 Spanish soldiers, and some 300 settlers – men, women and children hoping to create a new colony north of the Rio Grande. At one point, the journey crossed the great river at a place Oñate named El Paso del Rio del Norte. That crossing eventually became modern day El Paso, Texas. The road traveled helped blaze a trail that would connect El Paso's history and heritage, as well as a legacy to the Spanish presence in the American Southwest. It came to be known as El Camino Real de Tierra Adentro, the royal road of the interior.
Join us as we take a closer look at this highway into the past, one possibly traveled by some of our ancestors.
SCJS 2023 conference chair Blanca Carrasco is a descendant of Marcos Alonso de la Garza y del Arcon, co-founder of Monterrey, Nuevo Leon, a major center for Mexico's crypto-Jews since Colonial days. Born in Torreon, Coahuila, Mexico, her family migrated to El Paso. Raised a Catholic, research proved otherwise and, in 2007, her family contacted Rabbi Stephen Leon and returned to Judaism. Blanca is involved with the Jewish community, volunteers for the El Paso Jewish Federation and was editor of "The Jewish Voice." She is a board member of the Anusim Center of El Paso, of the SCJS, and is Program Manager, Student Success and Strategic Initiatives, Department of Civil Engineering, University of Texas El Paso.
---
Rosa Marina Siegel, SCJS President: Closing Remarks and SCJS Business Meeting